World of Bombs Android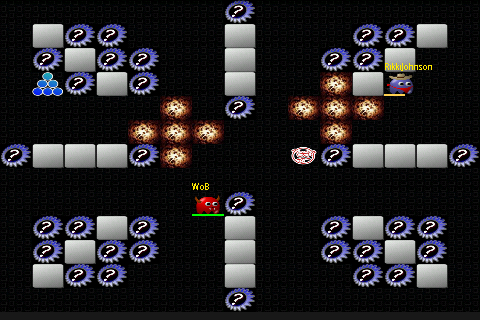 Bomberman est un jeu qui se prête bien pour les jeux en réseaux, sur cette idée est surement née World Of Bombs qui vous permet de défier les utilisateurs mobile via le web.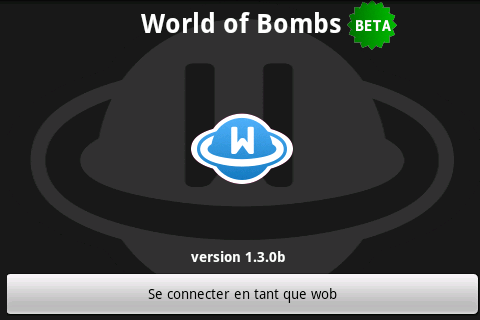 Le jeu est super addictif surtout grâce au multi-joueurs ou vous défiez des personnes physiques. Un autre ingrédient qui rajoute du piment est le classement mondial des bombermen en chef.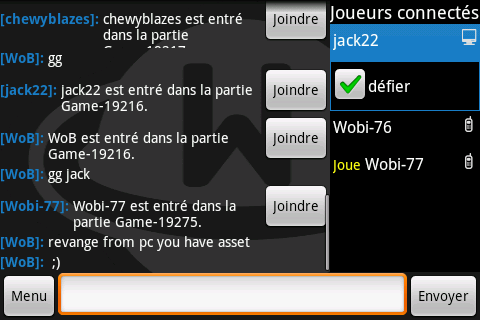 Le combat peut se faire sur 4 joueurs et un chat est même présent pour défier ou discuter avec vos opposants.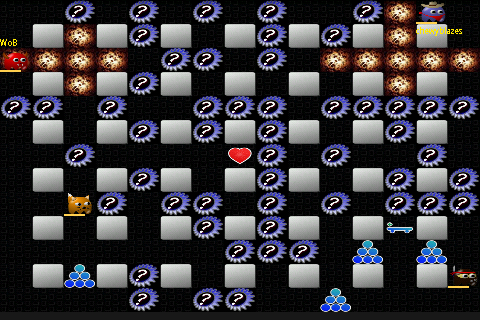 Si aucun joueur n'est disponible pour une partie, vous pourrez jouer sur une partie contre des robots.
D'autres photo du jeu Android World Of Bombs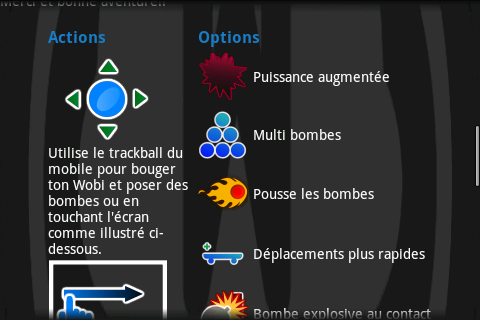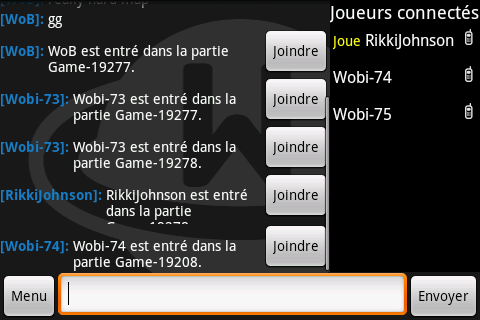 Télécharger le jeu World Of Bombs(QR code)



pour plus d'informations sur le jeu World Of Bombs .